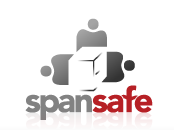 Explore some of the challenges faced by our clients and the ways Spansafe has been used to improve their businesses.

Spansafe is designed and scaled to satisfy the digital file preservation and management needs of small and mid-size businesses. Spansafe is an excellent solution for most law offices, accounting practices, advertising agencies, publishers, employment recruiters, medical and consumer research facilities, educational environments, insurance agencies, independent rep. businesses, and more. Spansafe's extensive organizational features and robust infrastructure make it the perfect solution for mid-size, multi-location manufacturing, retail, financial industry and rep. oriented businesses as well.

sales departments

Increase the efficiency and independence of sales personnel. Assist reps. in conducting "virtual" meetings by assigning temporary access to prospects. Presentations can be given while simultaneously accessing files. Replace generic printed brochures by giving clients private "read-only" access to custom proposals, price lists, literature and demonstrations. Track activity and manage rep. turnover by keeping an archive of all prospect and client communications.

remote office management

Improve communications and critical document security and survivability while reducing reproduction and distribution costs. Maintain one universally accessible archive for all company information. Distribute documents and large files in near real-time. Collaborate on projects. Keep all information in an encrypted, secure survivable system. Standardize and simplify storage processes to include all members and locations.

work at home employees

Socialize and include out-of-office workers while reducing burden on in office managers. Replace one-to-one communication processes with one-to-many sharing and distribution systems. Improve employee flexibility by allowing anytime, anywhere access to files. Increase productivity while working odd hours and from multiple locations.

traveling employees

Increase productivity and security of mobile employees. Access files, presentations, and client information anywhere there is internet access. Reduce the amount of confidential information stored on laptops and mobile devices. Avoid data loss due to damaged, lost or stolen mobile devices.

audits & government compliance

Simplify processes and specialize access to confidential company records. Give your company a "window" to Sarbanes-Oxley, accounting practice standards, internal audits, risk management reviews and purchasing accountability. Simplify audits by eliminating the need to pull files to one location for review. Replace hard copy binder systems and print hard copies only as needed. Grant segregated, specific file access to external reviewers. Store documents securely on-line for 7+ years, eliminating the need for paper document storage.

customer service departments

Improve customer satisfaction and reduce staff workload by automating certain client/company interactions. Give clients ability to review changes, invoices, contracts, proposals, price lists, specific Q&A information, directories and other non-public information. Give clients access to their own files only to keep the details of other clients private. Keep an archive of client materials and interactions to understand history and assist with conflict resolution.

outsourced agents

Streamline communication with off-site lawyers, accountants and agencies. Give confidential specific file access only to trusted employees and agents. Give anytime/anywhere access to improve flexibility. Preserve all contracts, payroll and tax records, corporation agreements and government compliance forms.

human resource departments

Limit resources spent on repetitive activities. Make an archive of company policies, benefit programs and directories available to all company employees. Create interactive processes to update personnel files and receive feedback.

administrative managers

Organize and distribute commonly used files. Keep a library of logo files, letterhead and envelope formats, company branding information and form letters. Specify access by employee, department or outsourced agency.

advertising & promotion departments

Efficiently communicate with media outlets and advertising agencies. Keep an archive of press releases, ad campaigns and company histories. Bypass the large file restrictions of email when working with large files such as video, audio and high resolution graphics. Collaborate and record the evolution of projects.